---
---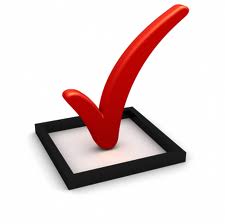 Bathroom Cleaning Checklist
The bathroom cleaning checklist is very straight forward and to the point.
Keep it handy whenever you go into the bathroom to clean anything. Making sure you have everything you need is, of course, number one on the list. Here are the supplies you will need.
·

A bottle of bio-green clean
·

A bottle of Lysol disinfectant (yellow)
·

A bottle of tilex mildew
·

A bottle of window cleaner
·

A good sponge with scratch side attached
·

A good squeegee and a roll of paper towels
·

A cup for rinsing the walls
·

A container of powdered detergent
YOUR FIRST STEPS

Remove everything from the bath. This makes it much easier to clean the room. Just put a towel on the floor outside of the bath and place all of the items from the room onto it.
Take your towels, wash cloths and carpets from the floor to the laundry room and get them washed. Go back when your half way through the clean and place them all in the dryer.
START TO CLEAN  

Clean the top of the vanity. The sides and drawer fronts.
Clean the mirrors above the vanity, this includes the light fixtures
Wipe down the toilet, both inside and outside.
THE SHOWER

Clean the shower. Spray with the bio-green clean, including the shower doors, scrub down the shower and rinse. Use the baking soda and vinegar for the floor. Rinse when done.
Spray the edges with the tilex mildew to remove or keep away any mold that may come later. Do not rinse after using the tilex, let it dry all the way to do its job
CHECK ON TOWELS IN WASHER AND PLACE INTO DRYER.

THE BATHTUB

Wash out the tub and rinse when done.
Wash all surrounding walls to the bathtub, and rinse them when done.
THE FLOOR

Wash the floor, make sure it is dry when done.
REPLACE ALL ITEMS
Return the items to the bathroom. Wash them all as you place them back where they were.
Return the towels , and carpets to the room
There you have it your Bathroom Cleaning Checklist. Keep it on hand and check out these other checklists, and remember to replace all of the items as necessary. Good cleaning.
---
house cleaning guide / contact us / legal disclaimer / privacy policy /site map /