How To Clean House 

a cleaning house problems guide, with our best cleaning solutions for the home.



---
---
Cleaning Checklists Daily:

---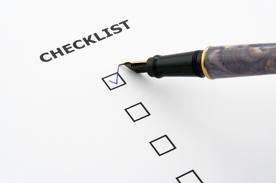 how to clean house:

The reality is that we have so much going on in our lives today, that keeping track of everything we need to do is almost impossible.
So we make a list, and that seems to make it much easier on us.
There is the house cleaning list, the repair and maintenance list, and a list for just about everything else you can think of.  But we are here to talk about how to clean house and  the House Cleaning Checklist.
So let's get to it!
Make The Beds
Whether you live alone, have roommates, or a family, nobody wants to get into a bed that has not been made, at the end of a long day.
It just feels better, and of course the house looks good when all of the beds are made.  It's great home organization.
Pick Up The Clutter
It only takes a few moments of your time to walk into every room,  pick up items that don't belong there and put them back where they do belong.  Add this to your How To Clean House list.

Go Through The Mail
Throw out the junk mail, and put the bills into a separate folder, so they are easy to get to when it's time to pay them.
Anything that needs to be filed away, do it daily.
You'll find that by adding this to your how to clean house checklist, you won't be rushed at the end of the month when it is time to pay your bills!

I know many of us pay our bills on line today but that doesn't mean you don't have to keep up with everything else.
Spills
If you spill something while cooking or eating, wipe it up right away.  Save the hassle of having to scrub it up later.  Add this to your how to  clean house checklist.

Floors
Check the kitchen floor and wipe it down if necessary.
Wash Dishrags

Great cleaning solutions tip  
At the end of the day, after you've cleaned up the kitchen, fill the sink with hot water and a splash of bleach and place your sponges and dish rags into the mixture.
In the morning ring them out and go over the counter tops with the rags.
By leaving them soak overnight in the sink, the mixture will disinfect them.
When you wipe the counters, you will be removing bacteria. I use this method myself, almost every day. It's a great lesson when learning How To Clean House.

Bathroom

Remove any trash and clean the toilet.  It only takes a minute to flush and go over the outside with a brush or warm micro cloth.
---
Click Here For Your Daily Checklist

---
WEEKLY

---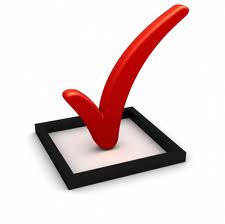 Trash

Remove all of the trash from your home. Of course if you don't have a garbage disposal you may want to remove the trash at the end of every day
When you're finished vacuum all of the hard surface floors. add them all to your How To Clean House Checklist.
That means the entry, the kitchen, the bathroom, the laundry room, and any other hard surfaced floors.
Dust

Dust the entire home. Fill your bucket with some Lysol disinfectant, add your micro cloths, and go room by room through your home wiping absolutely everything you see.
Change out the bucket when necessary, and continue until finished.
Clean The Bathroom
Wash down the shower, the tub, the vanity including the mirror, the toilet, and then the floor.
Add your towels to the laundry and wash and dry them.  If you have a carpet in here wash that also. Replace when finished.
This room is a How To Clean House must do.

Laundry Room
Here is one of those cleaning house problems we all have to deal with

Keep adding loads and finish your laundry.
Wipe down the machines when you're done and wipe down the floor.
Your machines may be running 24/7, depending on how many you're washing for.  Whatever the case, just keep going until you're done.   I'm usually done in 3 to 4 loads.  I try to keep up during the week, by getting one or two loads done.

It really helps when it comes to the weeks end.  It's a great home organization tip.
Foyer
Make sure the floors are clear of all articles, like your shoes. You've wiped everything down as you went through the house dusting, so the only thing to add to your How To Clean House Checklist,  are the windows and the floors.
Kitchen

Fill the sink with some hot water and powdered detergent.  Don't go crazy with the detergent because a little goes a long way.
Add your micro cloths and start by wiping down all of the top cabinets, including the pulls.
Wipe down the bottom cabinets and drawers, including the pulls.
Wipe down all of the appliances  including the refrigerator, the stove top, the ovens,  and the microwave.
Wipe down the counter tops and everything on them.  This may include small appliances.
If you have a table and chairs in the kitchen, then wipe them down also. Remove the chairs, fill a bucket with some warm water, some of the powdered detergent and wipe down the floor.
Return the chairs.  This is the number one room on your How To Clean House Checklist that everyone hates to do.   It really doesn't take much to clean it, so spend the little time it does take, and make it shine.
House Plants
Move all of the small plants to the kitchen and place in the sink and give them a good drink.
If you feed them weekly, do it now.
If you have trees that are too heavy to move, then give them a good shake to remove all the dead leaves, and water them.

Pick them up and put in the trash.
Vacuum
Start at the far end of the house.   If you have two stories, start upstairs and then work your way down room by room.   When you're finished move on to any oriental that you may have in your home.
You really can be done in a couple of hours with your How To Clean House  Checklist.
Or, if you're going to veg-out and watch TV,  you can accomplish all of this by working through the commercials.  I've done it that way many times.
---
Click Here To Make A Copy Of The Weekly Checklist For House Cleaning

---
MONTHLY

---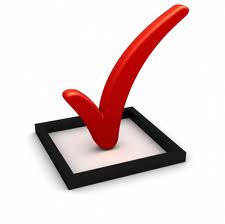 Windows
Once a month is a good regimen for the windows on your House Cleaning Checklist.
Here's how I do it.  The windows are washed inside and out twice a year, spring and fall.
In between, just the outsides are done monthly. If you have spots inside, remove them when you see them.

You can pull the screens out as needed to clean, as well as wiping the tracks.
Use a brush for them. It  goes much faster.
Spots
Removing spots from your walls and baseboards is an easy task.
Using your sponge with scratch pad attached, fill your bucket with warm water, add your sponge, put some baking soda on the scratch side and remove the spots.

Rinse off when done.
Carpeting And Upholstery
Check all of your upholstery for spots and spills.
If you need to remove some spots, then use a good fabric cleaner.
Just spray on the spot, let stand for a while and then scrub it clean.
You can make your own. 
Add powderd detergent to warm water, mix it up until it looks like whip cream, add it to the spot and work it in until the cream removes it, and then use a dry towel to wick it the rest of the way.
You will want to try a small area first.  If you can't get the spot out, you may need the services of a professional.
Carpeting: look for spots and traffic areas that may need some touch ups.
You can use a spray like Wool-lite Carpet Cleaner.  It works great for small areas.
Just spray, work in with your fingers and let stand for a while.   Then go over the area with your vacuum.
The spots should be gone, or much better.  Of course, if you need a professional to get them cleaned, then do it.  And make this one of your How To Clean House must do's.
Accent Pieces And Accessories

This includes the fine art on your walls, as well as all of your crystal accent pieces.

Dust your fine art with a very soft brush, including the frames. 
Wash the crystal pieces and return them to their rightful places.
If you have silver accents, then clean them now.  Anything that is used as an accent in your home should be cleaned.   This includes your lighting.
Get your lamps cleaned thoroughly.   Use a soft brush on your lampshades. 
Add the use of a soft brush for cleaning lampshades to your How To Clean House Checklist.

Cob Webs

Take your web brush and go over all of the ceiling edges and corners of the rooms, as well as the baseboards.  Take some time to look for webs in recessed lighting if you have it.
Appliances
Clean the inside of your appliances.   Most ovens are self-cleaning today, so run the system to get them cleaned. 
Here's a very helpful tip for your oven.  Place a sheet of aluminum foil under your roasting pan and it will save you a lot of energy cleaning up later.
Wash down the inside of the refrigerator.  Use some warm water and a little bleach.  It will disinfect your refrigerator, and help to remove the bacteria.
If you keep up during the week, this won't take but a few minutes to do.
The inside of your microwave can be done by filling a bowl with some water and lemon juice.
Put on high for five minutes or until the water boils, let it stand for a while, then wipe it down with a damp cloth.
Get the disposal cleaned also.  Just fill the sink to the top with water and some liquid detergent, pull the plug and turn it on as you run the water and work it all through the system.
When you're done, fill the disposal with a couple of cut-up lemons, then  fill the sink once again with water. Pull the plug turn on the water, and run the system until everything has run through.   It should smell great.
Don't forget the dishwasher; give it a real good clean.  Check the screen filter on the bottom and remove any remaining food particles.

Then add a cup of bleach and run the system. That will sanitize it.
Here's a great tip to help save some energy costs.  Before turning on the dishwasher, run the water in your sink until it runs very hot.
Then turn on the system, and run by filling the dishwasher with the hot water.  The element at the bottom that raises the temperature of the water does not have to run, thereby saving you that cost.
Ceiling Fans
Dust them off.  Just take a damp towel and go over the blades.
Garage

Pull the cars out and sweep it down.   Anything that can be thrown out should be.  This is great for your home's organization, helping to keep things in check.
Garbage Containers
Get them washed out.
---
Click Here For Your Monthly Checklist

---
YEARLY

---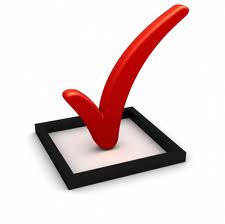 Windows
Get them cleaned inside and out at least once or twice a year.
This includes washing the screens, and tracks.
This has always been number one on my  Cleaning Checklist, because when my windows are clean, I feel the whole house is clean.
We all have one thing that makes us feel that our homes are clean.   For you, that may be a clean bath or kitchen. 
Window Treatments
Remove the window coverings and get them cleaned.
If you can, send them out.   Once a year should be enough.  This may be part of your spring cleaning checklist.
Blinds: If you have blinds, then clean them at least once a year.
There are companies that will come to your home, remove the blinds, wash them sonically and place them back all in the same day.   Look for their specials.
Shutters:  It's a good idea to wash-down all of your interior shutters once or twice a year.
Walls,Doors, Trim, Moldings, Wainscoting, And Paneling Of Any Kind

Get them washed down at least once a year and include wax or refinishing at the same time, if needed. This is a must do item on your How To Clean House list.  It serves as preservation to your fine woods. 

Floors
Carpeting, wood, tile, stone, porcelain, marble, or any other surface you may be using for your floors, should be refinished at least once a year.
Be sure to check them off of your How To Clean House Checklist.

Heating And Air Conditioners
Get them cleaned and serviced at least once a year.  Spring for air and fall for heat.

Washer And Dryer
Give them both a good clean.
Fill the washer with hot water and add a cup of bleach and run the system.

If you have an agitator in your washer, then remove the top piece and clean out the detergent build-up using some hot water and a brush.
If you don't have an agitator but your washer uses centrifugal force to wash, then just use bleach to clean it.
With the dryer, remove the lint vent and using a brush, remove as much lint as possible.
It's also a very good idea to have your dryer vent cleaned at least once a year.
They can get plugged very easily, possibly causing a fire.  This is a must on your How To Clean House list.

Closets Drawers And Shelves
Go through them all at least once a year and remove all items you no longer need or want.  This is great for your home organization.
Wipe out the drawers and shelves.
Attic

If you have one, reclaim some of your space by getting rid of everything you no longer use or want.  Give to your favorite charities.
Basement

The days of having open space in a basement is almost totally gone.  It is usually claimed for offices, storage, or recreation, like media rooms.
Either way, cleaning it out at least once a year is a good idea.
Of course, you can give all those items you no longer want or need to charity.  Now that, is a good idea.
Fireplace

Here is another must do for your How To Clean House Checklist.
If you have gas and it's ventilated properly,  you really don't have too much to do except cleaning the glass on the front of the box.
If, however, you have a wood burning fireplace, then you need to pay attention to the flu, and the chimney stack.
Getting someone in once a year to clean the chimney is a good idea.
You wouldn't want the buildup of creosote in your stack to cause a fire.

Garage

Pull the cars out and remove everything from the floors.  Sweep it and wash it down.
If you have shelving or cabinets, go through them and remove everything you no longer need.
This will of course free up space for next year's storage.
Well there you are, a schedule for the whole year wrapped up into one schedule. 
I know it works because this is the schedule I use for most of my clients. There are variations to it of course, but the basics are there. 
Nothing is left to chance. Use this How To Clean House  Checklist to make your home a great place in which to live.

If you print out your check list, then use it.  It's always good to have a list to help us through those problems we know very little about.
Remember "to keep it simple, but above all keep it clean."
---
Click Here For All Cleaning Checklists

---
Useful Resources
how to clean house, check out book #1 in the library

---
house cleaning guide / contact us / legal disclaimer / privacy policy /site map /